SMITHS FALLS, Ontario – Co-Chief Executive Officer Bruce Linton is no longer at the helm of Canopy Growth Corporation, the Canadian cannabis giant he founded in 2013 and took public in 2014. In a statement released Wednesday, Canopy said Linton stepped down from his executive post and board of directors chariman; however, Linton told CNBC he was fired by the board, which is dominated by members installed by beverage alcohol behemoth Constellation Brands. Constellation invested $4 billion in Canopy in August 2018, earning the former a 38-percent share of Canopy, four of seven seats on the board of directors, and an option to purchase majority ownership in the company.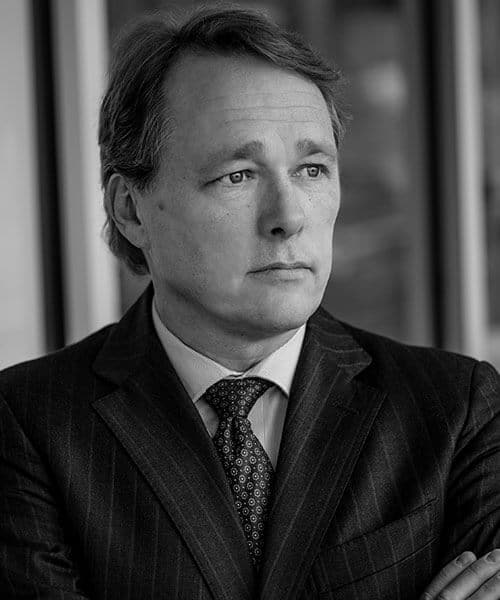 "I think stepping down might not be the right phrase," Linton told CNBC on Wednesday. "I was terminated.
Canopy's share value plunged 5 percent on news of Linton's departure and opened down 2 percent on Friday.
Canopy shocked the markets in January with a disappointing first-quarter report, causing a nosedive in share prices on both the New York and Toronto stock exchanges, where it trades as CGC and WEED, respectively. Shares fell from a NYSE high of nearly $60 per share in October 2018 to less than $30 per share in January. The precipitous drop reportedly deepened Constellation's and other major investors' unhappiness with the company's performance over the past year, especially since Constellation's own stock plunged last year on the Canopy investment news. The loss Canopy reported in January took nearly $39 million out of Constellation's share earnings.
Of particular concern for investors, analysts see no clear path to profitability in the foreseeable future for Canopy, which bled millions during the 2018 fiscal year and may have an even worse 2019 due to the potential for massive inventory write-downs. The company owns more unfinished inventory than ready-for-sale inventory, and it has not moved as much product as expected since full legalization in Canada in October, analysts noted.
Observers blame at least part of Linton's ouster on what has been called a pattern of risky investments, including a $300 million stake in Acreage Holdings with an option to buy a majority interest in the formidable U.S. company when cannabis is federally legalized in the U.S. Even though medical cannabis is legal in thirty-three states and four territories, and recreational use is legal in eleven states plus the District of Columbia, whether Congress will remove marijuana from the list of prohibited drugs under the Controlled Substances Act remains an open question—hence the characterization of the Acreage deal as risky.
Mark Zekulin, Canopy's other co-CEO, said he'll step down as soon as a new CEO is named. Observers expect the new chief to be somebody of extremely high-profile. In the interim, Rade Kovacevic, previously leader of Canopy's Canadian operations, has taken over as president, and John Bell, Canopy's lead on the board of directors, has assumed Linton's previous role as chairman until the annual meeting in September.
Linton said he will focus on another venture: Martello Technologies, based in Ottawa, Ontario. He serves as co-chairman of the company, which provides unified communications performance management software, IT systems visualization software, and SD-WAN technology to clients in Canada, the Netherlands, the U.S., and France. Martello's stock, listed as MTLO on the Toronto Stock Exchange Venture Exchange, shot up 89 percent over the two days following Linton's departure from Canopy and his subsequent appearance in Martello logo gear on several financial news broadcasts.